Anleitung für die Aufzucht Deines LEAFLINGS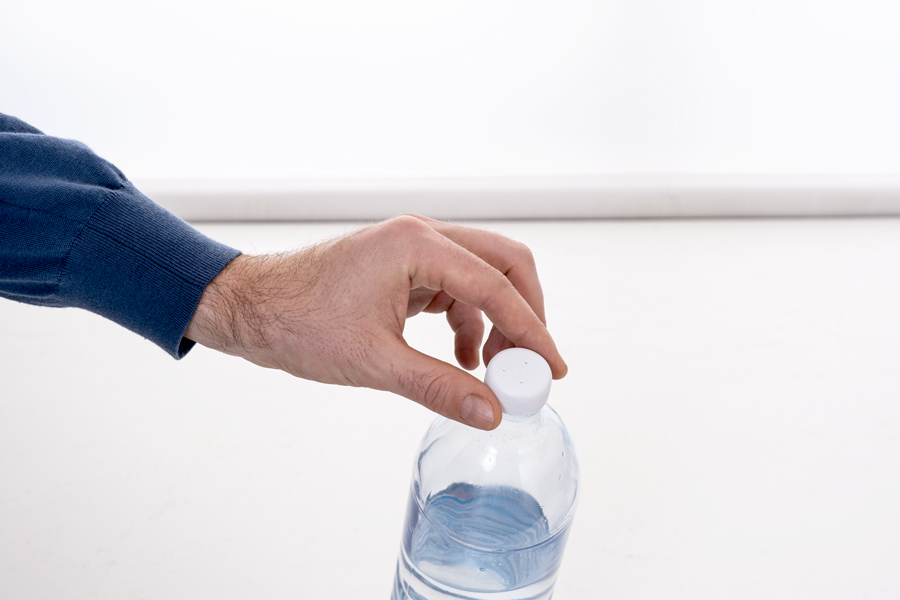 Nimm Deinen LEAFLING aus der Verpackung. Der beiliegende PET Flaschen Deckel mit den perforierten Löchern ist Deine Giesshilfe. Schraube den Deckel auf eine herkömmliche PET Flasche (z.b. eine leere Mineralwasser Flasche).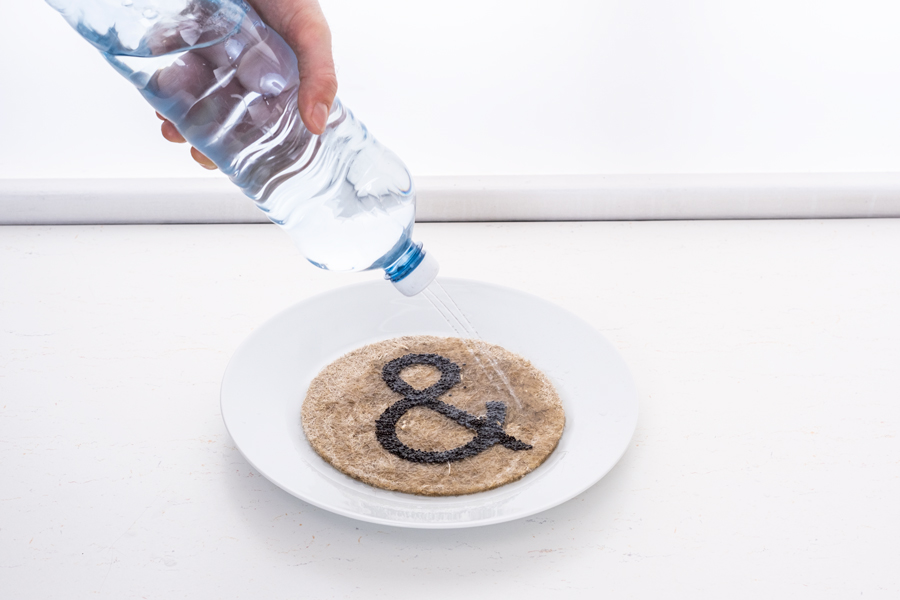 Put your LEAFLING in a plate or any other suitable container. Water your LEAFLING extensively until the pad is completely wet and soaked with water.
Now the seeds slightly turn bluish and start to swell a bit. Keep your LEAFLING constantly wet. Especially in the first days the seeds need enough water.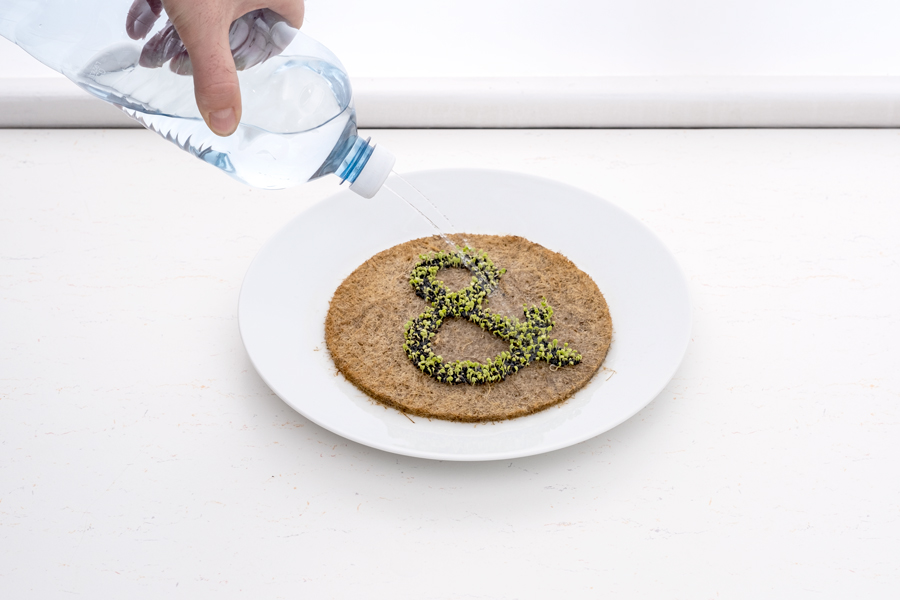 After about 5-7 days the seeds will start to sprout – keep on watering. Your LEAFLING will develop more and more.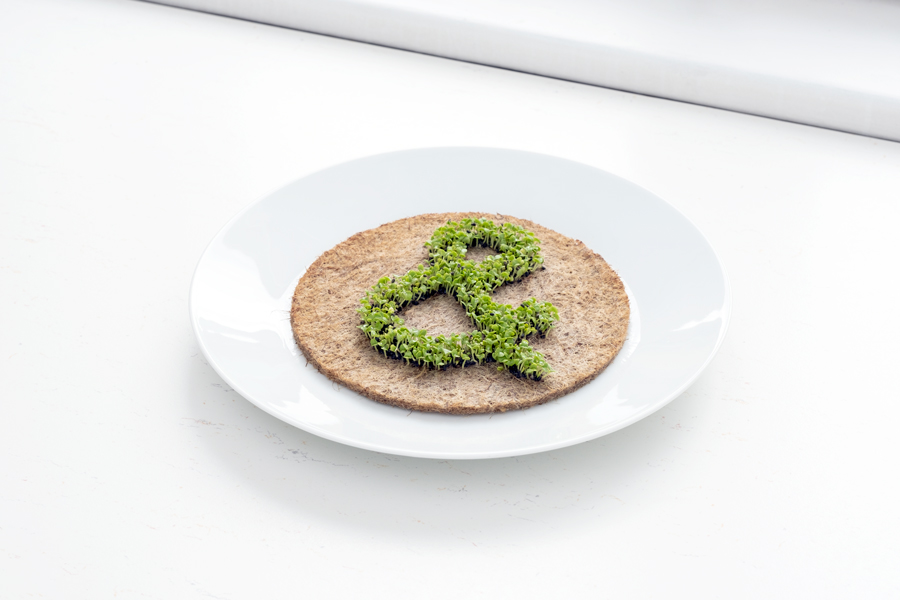 Depending on the conditions, your LEAFLING will prosper for 3-4 weeks.